The Willows Natural Burial Ground, Leicestershire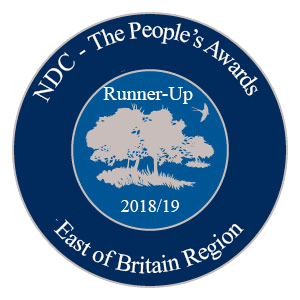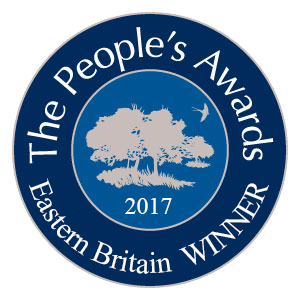 Regional Runner-Up
in
The People's Awards for The Best Natural Burial Ground in the UK 2018
"Visiting The Willows to remember my father is a pleasure. Many thanks to Chris and Jenny for their kindness."
"We were dealt with in a sympathetic, kind yet professional manner. This was of great comfort to me and my family"
The Willows Natural Burial Ground is a 5.8 acre gently sloping site, set in the beautiful Charnwood countryside, on the edge of the small rural village of South Croxton, with pleasant views of the surrounding areas.
An Island feature roughly central to the site will ultimately provide an extended canvas of seasonal colourful flora with views of the burial grounds signature (wheel) design of alternate areas of wild flower meadow and wood land.
To the western boundary, the site falls towards and overlooks two ponds which support wildlife and fish.
The site is owned and run by the husband and wife team of Jenny and Chris Scroby. Their vision is to create an area of natural beauty that over the years will develop and mature into a fitting place to reflect upon and remember your loved ones.
If you have feedback on this site please complete our Feedback form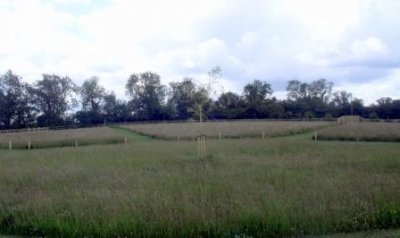 Contact Chris and Jenny Scroby

Correspondence address The Willows Natural Burial Grounds Ltd, 3 Enderby Road, Thurlaston, Leics, LE9 7TF

Memorials Individual trees, enches, Welsh slate plaques

Someone is available to guide visitors with appointment

Visiting opening hours 8:30am - 7:30pm check for seasonal variation

On site facilities Car park, Event shelter can be hired

You may choose whichever funeral director you wish

Plots can be purchased in advance

Completely natural, biodegradable coffin materials

The future of the site, its maintenance and management
Opened on the 1st June 2011. The site is run by husband and wife team and will be passed down to son and daughter beyond our lifetimes. It is a family business, with several family members and relatives securing plots in advance.