Seven Penny Meadow, Medomsley, County Durham
Seven Penny Meadow is located in an idyllic hilltop position, with breath-taking views across the Derwent Valley; close to Medomsley Village in County Durham.
The 4 acre site was established in 2001 and purchased by Go As You Please Woodland Funerals in 2015.  Since then, we have invested considerable funds and effort into developing the facilities and aesthetics of the site.  We now have a fabulous wooden lodge in which families can hold funeral services or gatherings.  We also have an ongoing program for the planting of native wild flowers, and the development of meadow areas.
As part of the Go As You Please group we are not only able to offer burial plots, but also full funeral packages.  Go As You Please are one of the largest independent funeral directors in the north-east, and have a company philosophy based around celebrating the life and individuality of the person who has passed away.  Seven Penny Meadow provides the ideal location to realise this.  In the very near future we are opening an office and Chapel of Rest in nearby Consett to support local families.
At Seven Penny Meadow we encourage freedom, creativity and participation to plan a memorable celebration of a loved ones life.  Whilst we can provide all the usual products and services people rely on a funeral director for; we are just as happy to advise people who wish to plan a celebration independently; and also welcome other funeral directors. 
Seven Penny Meadow welcomes visitors at all times, whether it be to visit a loved one or to simply enjoy the environment.
Our facilities include ample parking, the Lodge (including disabled access), picnic and seating areas, and toilet facilities (for funerals).
We are located on B6310 Longclose Bank on the east side of Medomsley, Co Durham, just outside the village.  To find us from the A1, take the exit for the A694, then follow this road towards Consett.  After passing through Hamsterley Mill, take the left turn towards Medomsley.  This is Longclose bank.
Please visit our website for further information. 
If you have any feedback on this site please complete our Feedback Form.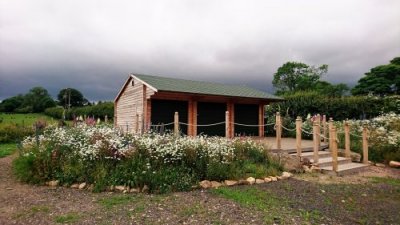 Site Address Longclose Bank

Correspondence address 5, Front Street, Klondyke, Cramlington NE23 6RF