Clovery Woods of Rest, Turriff, Aberdeenshire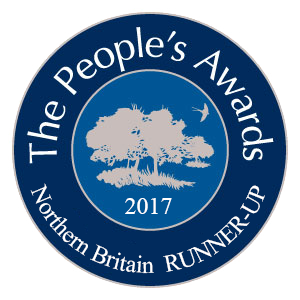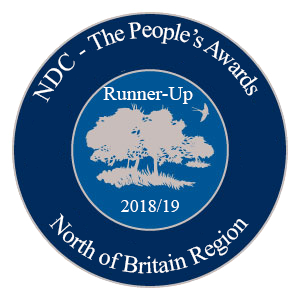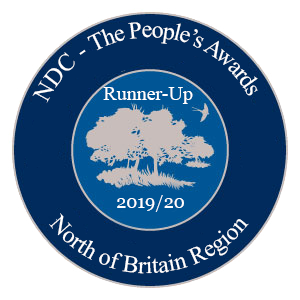 Regional runner up in Northern Britain 
in
The People's Awards for the best Natural Burial Ground in the UK 2017, 2018 and 2019
"Clovery Wood is the best burial ground I have ever experienced. Mr. Rankin is so kind and respectful, it made two hard losses a little easier."
"A sad day turned into a joyous occasion - a totally memorable occasion helped by the efforts of Mr. Rankin."
At Clovery Woods of Rest we are able to offer you peace of mind that your final resting place will be in a location of natural beauty.
Natural woodland and wild flowers will provide a living memorial of your legacy to nature for future generations to enjoy.
The Clovery Woods of Rest project was conceived in an effort to return to nature some of the bounty it has provided for us during our lives.
At its inception Clovery Woods was nothing more than a stubble field, which had been farmed intensively for many years. The initial aims of the project have been achieved. The central part of Clovery Woods has been transformed into a young plantation of Scots Pines, Birch, Aspen and Rowan with the first five acres now in use. Clovery has a well established tree lined shelter belt, which supports an abundance of wild flowers from Spring through to Autumn.
The Clovery Woods of Rest project is located near historic and beautiful Fyvie. The site has been transformed to a peaceful and tranquil sanctuary that is slowly becoming the home for many species of wildlife. The Clovery Woods project is truly in a place of spiritual and natural beauty.
Many people choose to have an agreement to be buried here before death. Why not come and visit Clovery Woods, or contact us for more information.
If you have feed back on this site please complete our Feedback form

Combined burial and ashes plots

Families can backfill the grave

Memorials Tree planting schemes, Timber Plaques, Benches, Entry into Memorial Book, Website Entry

The site is manned full time

No appointment necessary to visit burial ground

Someone is available to guide visitors with appointment

Visiting opening hours Dawn - Dusk

You may choose whichever funeral director you wish

Friends and family can undertake all or part of the funeral service themselves

Plots can be purchased in advance

Completely natural, biodegradable coffin materials