Binning Memorial Woodland, Tyninghame, East Lothian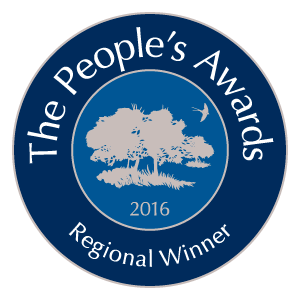 Regional Winner
in
The People's Awards for the Best Natural Burial Ground in the UK 2016
Binning Memorial Woodland is set amongst the Historic Binning Wood in East Lothian. First planted in the 1860's and felled after Wartime, it was replanted in the 50's and 60's. A beech stand of around 40 years' maturity provides the gloriously salubrious and peaceful setting for the burial ground.
Loved by locals the wood offers a tranquil setting for the bereaved to reflect and remember.
Unlike most Green Burial sites Binning offers a resting place amongst an established woodland, managed from planting to produce tall straight branch-free stems. Silvicultural thinning programmes during the last 20 years have opened up the stand to increase crown and stem diameters. This has given the wood's canopy an almost Cathedral style shape and feeling.
If you have feedback on this site please complete our Feedback form
Correspondence address East Fenton, North Berwick, East Lothian, EH39 5AH

Memorials Stone laid flat with aged bronze engraved plaque inset.

No appointment necessary to visit burial ground

Visiting opening hours Daylight Hours

On site facilities Car Park

Offer a complete funeral service including transport

You may choose whichever funeral director you wish

Friends and family can undertake all or part of the funeral service themselves

Completely natural, biodegradable coffin materials

The future of the site, its maintenance and management
Will be carried out by the company in line with current policy.