Deerton Natural Burial Ground, Sittingbourne, Kent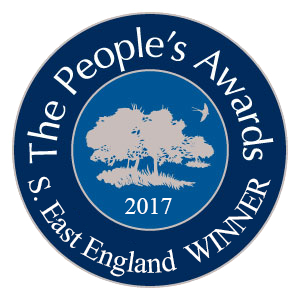 Regional Winner

in
The People's Awards for the Best Natural Burial Ground in the UK 2017
Deerton, Kent's designated natual burial ground, is a quiet, beautiful, everlasting resting place bordered by orchards and grazing land with abundant flora and fauna.  Privately owned, it is 2.4 acres, situated between Faversham and Sittingbourne conveniently near the A2 and M2.
The ground is managed on sound ecological lines and will be cared for by a trust, when full, as a nature reserve.   The first burial was in September '07.  Plots are available as needed but may be reserved and purchased in advance. People of all faiths are welcome and no extra charge is made for non Kent residents.
Coffins must be biodegradable and memorial trees are planted.  A large car park is open on burial days with a smaller one open at all times.  The funeral of a loved one is a very personal event.  It is inevitably sad but it can also be a time to celebrate that life.  A phone call will enable us to do all we can to be of service.
A secluded seat for reflection (photo below)
If you have feedback on this site please complete our Feedback Form.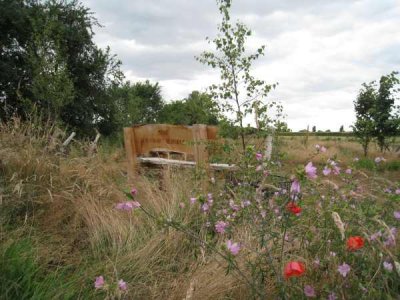 Correspondence address The Stables, Culnells Farm, School Lane, Iwade, Kent, ME9 8QL

Families can help to dig the grave

Families can backfill the grave

Memorials Trees, Entry in Memorial Book

No appointment necessary to visit burial ground

Visiting opening hours At all times

On site facilities Car Park, WCs

You may choose whichever funeral director you wish

Friends and family can undertake all or part of the funeral service themselves

Completely natural, biodegradable coffin materials

The future of the site, its maintenance and management
When no plots remain available Deerton will maintain by a trust funded by a percentage of all plot sales. The ground will be a nature reserve.