St Albans Woodland Burial Ground, Keysoe, Bedfordshire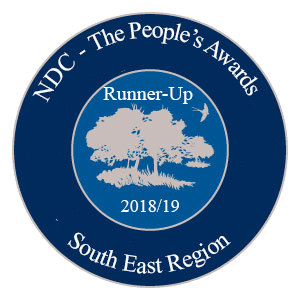 Regional Runner up
in
The People's Awards for the Best Natural Burial Ground in the UK 2018
The Trust provides woodland burial located within 50 miles of the M25 in beautiful countryside at Keysoe in Bedfordshire. Surrounded by 60 acres of trees in community woodland, this is an ideal setting. This is not a commercial cemetery; the woodland is owned by a Charitable Trust. There are no paid staff, the Trust is managed and operated entirely by people committed to the principles of a natural woodland burial.
The woodland is made available for all and we will go out of our way to assist you to make the arrangements of your choosing. We are enthusiastic about our woodland and we are sure that you will understand why if you are able to visit this beautiful place. We always welcome visitors and can arrange to meet you on site if you would like to discuss anything about the woodland or make reservations.
If you have feedback on this site please complete our Feedback form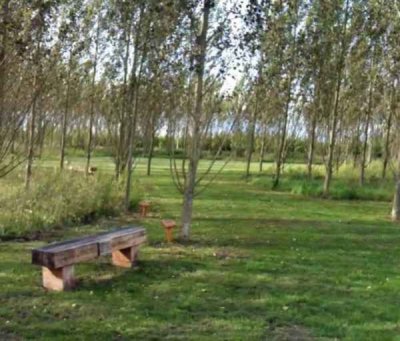 Telephone 01234 342613/ 07436787409

Correspondence address St Marks Church Community Centre, Calder Rise, Bedford, MK41 7UY.

Combined burial and ashes plots

Families can help to dig the grave

Families can backfill the grave

Memorials Tree planting schemes, Timber Plaques, Benches, Entry into Memorial Book, Website Entry

No appointment necessary to visit burial ground

Someone is available to guide visitors with appointment

Visiting opening hours Daylight Hours

On site facilities Car Park, WCs

You may choose whichever funeral director you wish

Friends and family can undertake all or part of the funeral service themselves

Completely natural, biodegradable coffin materials

The future of the site, its maintenance and management
The site has been consecrated by the Diocese of St Albans, this provides the greatest protection in English Law to ensure future protection of the woodand. The Charity provides ongoing supervision and maintenance.