Leafy Lane Woods, Natural Burial Ground, Corsham, Wiltshire
OPENING SOON!!
Leafy Lane Woods is a beautiful and elemental mature native woodland containing predominantly oak, beech and lime trees.  It is almost 9 acres of which two acres is an open wildflower meadow which is where burial plots are currently available. Burial and scattering of ashes can take place within the woodland area. The aim is to maintain a wildflower meadow as well as planting and replanting existing woodland.
There are currently five bee hives housing approximately 200,000 bees located in the woods.
Leafy Lane Woods is in the Cotswolds Area of Outstanding Natural Beauty and is easily accessible via the A4 from Bath or Chippenham.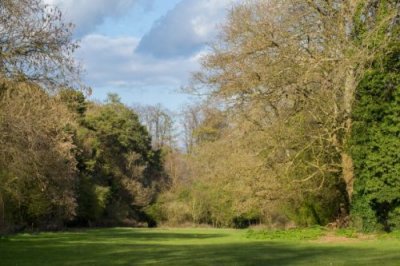 Site Address Leafy Lane, Corsham SN13 0LD

Correspondence address AJB Funerals, 57a Pickwick Road, Corsham SN13 9BS

Families can backfill the grave

Memorials Trees, bird boxes, bat boxes and bug hotels.

No appointment necessary to visit burial ground

Someone is available to guide visitors with appointment

Visiting opening hours Burial ground 24/7 Office hours are Monday - Friday 9am – 5pm

On site facilities Allocated car parking, contact us for details

The future of the site, its maintenance and management
The woods is owned and run by Aaron Bewley and his team AJB Funerals and there is a trust in place to ensure the woods is managed and maintained for years to come.