Green Lane Burial Field & Nature Reserve, Montgomery, Powys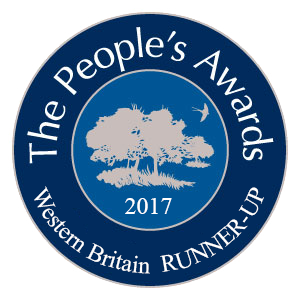 Regional Runner Up 
in
The People's Awards for The Best Natural Burial Ground in the UK 2017
"I was treated to extremely kind and caring attention from all concerned. I received many positive comments from people who hadn't experienced a natural burial before."
"Mr and Mrs Humphreys could not have been more helpful and understanding following our sudden sad loss. The whole experience for us was made easier to bear by their efficient yet unobtrusive manner and compassionate handling of the entire proceedings."
Established in 2003, Green Lane Burial Field is a hay meadow in Mid-Wales, partly surrounded by woodland and with spectacular views of the Severn Valley & surrounding hills. It is part of a working farm run by Eira & Ifor Humphreys. The grass from the field is harvested in July & fed to cows on the farm.
Burials can be single or double depth. The graves are machine dug & hand filled. Plots may be chosen at time of need or in advance. Graves are identified by a flat stone, flush with the ground & by map using triangulation points. We have over 300 burials to date, currently at about 20 per annum.
In future the field will continue to be farmed much as it is now.
If you have feedback on this site please complete our Feedback form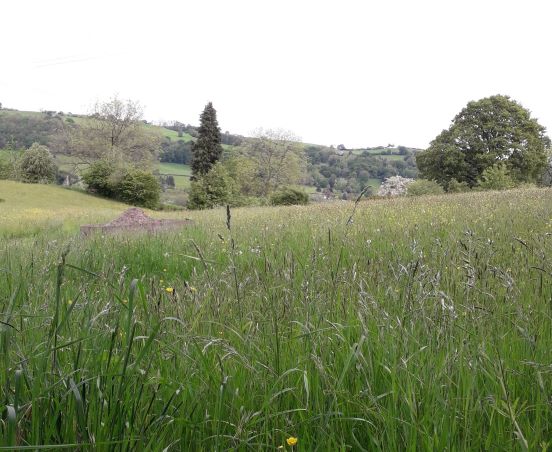 Contact Ifor and Eira Humphreys

Site Address Upper Bryntalch Farm

Combined burial and ashes plots

Families can help to dig the grave

Families can backfill the grave

No appointment necessary to visit burial ground

Someone is available to guide visitors with appointment

Visiting opening hours Daylight hours

On site facilities Car Park

You may choose whichever funeral director you wish

Friends and family can undertake all or part of the funeral service themselves

Completely natural, biodegradable coffin materials