Boduan Sanctuary Wood, Pwllheli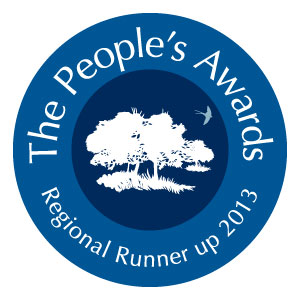 Regional Runner Up in Wales
in
The People's Awards for the best Natural Burial Ground in the UK 2013
Boduan Sanctuary Wood, owned by The Eternal Forest Trust, is the only place in Wales where you can be buried in established woodland. Green burials allow the Charity to restore the wood, creating sunlit glades and enhancing biodiversity. People and pets are buried in these woodland glades, their plots marked with trees and small stone memorials overhung by ferns, bluebells and other wild plants. You choose the spot and ceremony – secular or religious – with musicians if desired; we do the burial. We can also hang wooden plaques or bird boxes in dedicated trees, in memory of people loved and lost. Visitors are welcome; the wood is accessible to all, to enjoy its peace and beauty at any time.
If you have feedback on this site please complete our Feedback form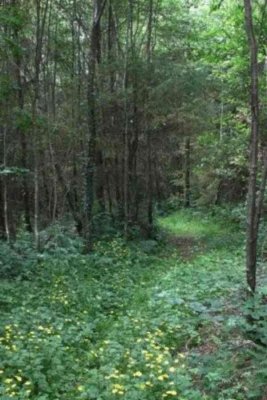 Contact Arabella Melville

Site Address Garth, 22 West End Parade

Families can help to dig the grave

Families can backfill the grave

Memorials Memorial Stone, Timber Plaques, Individual Trees, Tree Planting Scemes, Benches, Bird boxes, Website Entry/Page

No appointment necessary to visit burial ground

Visiting opening hours Never Closed

On site facilities Car Park, Shelter, One compost toilet

You may choose whichever funeral director you wish

Friends and family can undertake all or part of the funeral service themselves

Completely natural, biodegradable coffin materials

The future of the site, its maintenance and management
The charity will maintain the wood indefinetely, keeping paths clear and enhancing facilities and biodiversity.