Westall Park Woodland Burial, Redditch, Worcestershire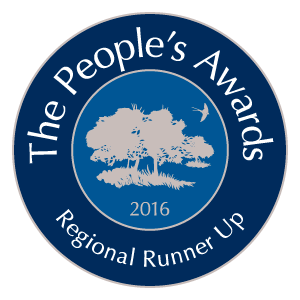 Regional Runner Up
in
The People's Awards for the Best Natural Burial Ground in the UK 2016
Westall Park is one of the pioneers of Natural Burial. Opened in 1997, it is well established with well over 400 interments, as many reservations, and over 450 interments of ashes.
Located midway between Worcester and Stratford-Upon-Avon, Westall Park is set on a stunning hillside with far reaching views over the Worcestershire countryside, stretching as far as the Brecon Beacons.
Our guiding policy is of a 'return to nature', where the natural beauty of the developing wood on the landscape is the enduring memorial. Native trees and shrubs are randomly planted around the park to create a mixture of wooded areas and open glades, connected by a network of picturesque paths. Plots are marked with an optional wooden plaque and visitors are encouraged to plant wildflower seeds and bulbs to enhance the existing flower meadow.
Our aim is that all graves will be grassed over level in time, and in the long term burial areas will progressively return to natures own cycle of care and renewal to become a truly everlasting and dignified place of rest.
If you have feedback on this site please complete our Feedback form
Site Address Holberrow Green

Combined burial and ashes plots

Families can backfill the grave

Memorials Individual Trees, Timber Plaques, Benches

Someone is available to guide visitors with appointment

Visiting opening hours 9am - 5pm Mon-Fri

On site facilities Car Park, Shelter, WCs

You may choose whichever funeral director you wish

Friends and family can undertake all or part of the funeral service themselves

Plots can be purchased in advance

Completely natural, biodegradable coffin materials

Veneered chipboard / MDF coffins Allowed