Westhope Green Burial Ground, Shropshire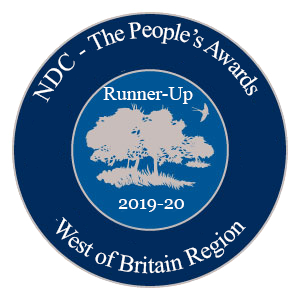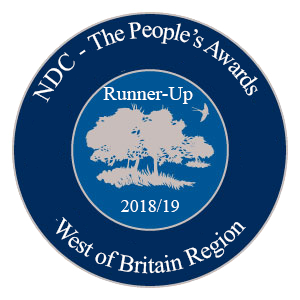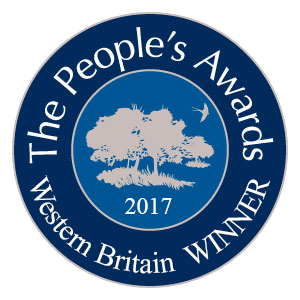 Regional Runner-Up
in
The People's Awards for the Best Natural Burial Ground in the UK 2018 and 2019 and Regional Winner in 2017 
"Everyone concerned did everything possible, and could not have done more or better. As for the place, words cannot do it justice, you have to go there and be there."
"I would like to give special mention to Andy Bruce - he was so friendly, understanding and helpful, a real diamond, much needed at the time."
Hidden away in the Shropshire hills you will find Westhope Green Burial Ground. Being set in an orchard, it is well stocked with traditional varieties of apples. It is also grazed by our flock of rare breed sheep. Since 1997 it has been used as a location for green burials. Early on in the year it is a real picture with the snowdrops and daffodills flowering, then the apple blossom comes out later. There is a small chapel within the grounds which can be used for any type of service families may wish to perform. We also have areas set aside for ashes to be scattered or buried. Anyone can come and have walk around at any time and the chapel can be opened on request.
If you have feedback on this site please complete our Feedback Form.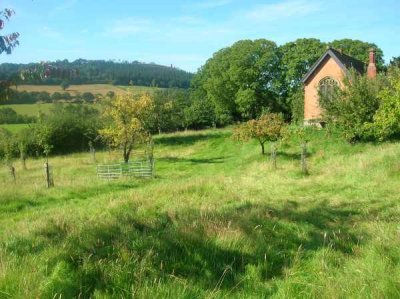 Correspondence address 2 Crossways Cottage, Westhope, Craven Arms, SY7 9JP

Combined burial and ashes plots

Families can help to dig the grave

Families can backfill the grave

Families can no longer reserve a plot for future use.

Memorials Stone Tablets, Timber Plaques, Entry into memorial book

No appointment necessary to visit burial ground

Someone is available to guide visitors with appointment

Visiting opening hours Grounds always open

On site facilities Car Park, Chapel, Village Hall, WCs

You may choose whichever funeral director you wish

Friends and family can undertake all or part of the funeral service themselves

Completely natural, biodegradable coffin materials

The future of the site, its maintenance and management
The grass is kept down by the sheep. Any maintenance jobs are done by estate staff. The site will be looked after eventually by the Westhope charity.