Lesley Edwards MA BTh Hampshire, Wiltshire, Surrey, Dorset, W. Sussex, will travel further for additional costs
I have been offering person centred funeral ceremonies since 1994. I am independent from any denomination and can devote my time in creating the ceremony you want; in anyway way you want it, wherever you want it. I have a wide experience of many kinds of funerals, from traditional to themed eulogies and respect everyone's values and beliefs in a warm, personal and caring service.
During my visits I find it a privilege to find out about the life of the person who has died, their personality and what made them uniquely them, and plan with you their distinctive ceremony. Once I have an idea of what you would like, we exchange written drafts until you are completely happy. At the funeral I bring everything we need including covered booklets of the text.
If you would like to talk anything over please do not hesitate contacting me, all inquiries welcome. 
cover: Hampshire, Wiltshire, Surrey, Dorset, W. Sussex

Fee: £165 (includes 5 covered copies of the service extra copies 50p each)  plus 50p per mile travel expenses 

Personalized Handcrafted Book by Taryn's Treasures £55 ( I read the funeral from the book, with guest pages in the back )

PA system and technician to operate it: £150 plus 50p per mile travel.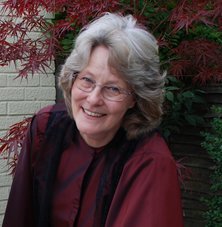 Telephone 02380 861256 / 07767 166638