Debbie Merritt North Devon and Cornwall
Every ceremony I create is unique, just as your loved one is unique. I will meet with you and spend time getting to know your loved one, and the things that made them so specially 'them'. I will then write a ceremony that honours them and celebrates their life, but also reflects and sensitively acknowledges your sadness at this time. My aim is create a ceremony that is respectful and caring, and uplifting. There are no 'rules' in my ceremonies, and I welcome contributions from family and friends, and will incorporate them whenever possible. These days people often develop their own philosophies about religion and spirituality, and I acknowledge this in my ceremonies, whatever faith or no faith someone may be.
I am particularly experienced in Spiritualist and Pagan ceremonies, and will be able to incorporate your personal wishes, beliefs and suggestions into your ceremony.
Affiliation organisations: The Fellowship of Professional Celebrants
Dying Matters 
The Natural Death Centre
Fee: Crematorium £175, Burial £200
There may be an additional travelling charge for distances over 50 miles from my home.
Additional costs: £0.45 per mile plus travel time for long distances, but I would try to keep this to a minimum.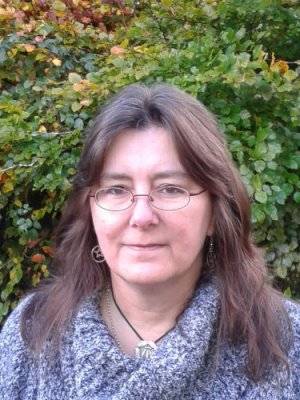 Telephone 01409 254144 / 07970282498

Correspondence address Awen, Coles Mill Close, Holsworthy, EX22 6LR