Nixie James-Scott Unique Ceremonies North Devon, also South Devon, Cornwall and Somerset and beyond
I am a non-denominational ordained OneSpirit Minister, Celebrant and Family Led / Home Funeral guide, based in North Devon. Not personally rooted in any religion but coming from a place of deep earth based Spirituality I honour people of all faith paths or none.  I spend time with families and friends to learn about their departed one's life and wishes then pull together the elements and weave them into a Ceremony perfectly reflecting the individuals and circumstances involved.
I approach this whole process with empathy and gentle humour 'holding' the space to allow the flow of all emerging emotions.
As individuals approach their death many wish to make plans for their funeral or simply need someone other than their loved ones to talk to. I can visit, listen, discuss and plan; this may be cathartic to both the individual and their family and friends, knowing they are being heard.
I would invite you to talk to me initially to discuss the choices that may be available to you
Twitter @RevNixie
Facebook – Nixie James-Scott Unique Ceremonies


My 'home turf' is North Devon, also South Devon, Cornwall and Somerset and beyond with 45p per mile costs
Fees – e.g. Crematorium Ceremony £198 (as Church Minister's fee)
Other situations agreed by discussion of requirements
Fully insured member of One Spirit Interfaith Minister's Association (RIMA) and Home Funeral Network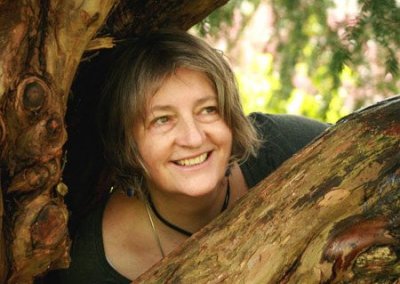 Telephone 01805 623233 or 07974 119428