Cambridge & Huntingdon, Woodland Wishes, Cambridgeshire
Independent Green Funeral Director
Woodland Wishes offer simple and bespoke 'green' funerals in beautiful woodland burial sites using British 'earth friendly' coffins. As well as offering as much or as little personal guidance as you need without the fuss and unwanted expense of traditional mainstream funerals.
We are a small, honest, ethical and independent company, passionate about helping you get what you want and need. Providing a down-to-earth, practical and highly professional service when faced with arranging a funeral.
Woodland Wishes can also give advice on and conduct 'simple' cremations as well as offering a personal collection of ashes service for scattering, burial or other at request.
I offer a direct cremation for £1700 which includes everything needed for a simple, no fuss cremation (doctors' fees will be deducted if the Coroner is involved). I can then organise the burial or scattering of ashes at a woodland site if the person would like. I am also prepared to travel anywhere to collect a deceased if needed.
Woodland Wishes was founded by Tracy O'Leary, Green Funeral Director to offer a more personal service and to raise awareness of natural burial and memorial landscapes, where memories are not anchored in inscriptions on headstones but in and through the 'natural' world of butterflies, badgers and skylark's song, bluebells and leaves falling from trees and to assist for a more personal, meaningful goodbye.
Tracy previously worked for a Cambridge charity, WinterComfort for the Homeless.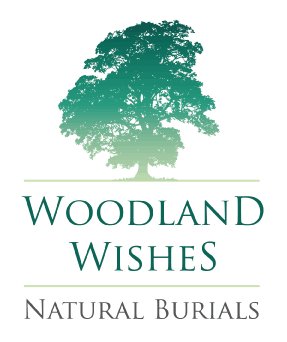 Site Address No. 1 The Butts

Correspondence address 13 Spurgeons Close, Teversham, Cambridge CB1 9BN. Arrangement rooms: The Old Dairy, Red House Farm, Woodwalton, Huntingdon, Cambs PE28 5YL