Chester, G & M Goold Independent Funeral Directors
We are a man and wife team of funeral directors.
Our aim is to provide a compassionate, caring and professional 24 hour service. We are also available for guidance and advice or to help you to carry out your own chosen requirements. Families who come to us will receive a dedicated, personal service knowing that we provide  proven recommended care focusing on their needs and wishes. We pride ourselves on our attention to detail and people skills.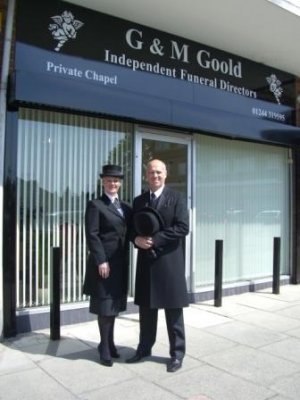 Contact Geoff & Mandy Goold

Site Address 70 Green Lane