Orpington, Colin Fisher Funeral Directors, Kent
Colin has been married for 27 years to Suzanne, has five children and eight Grandchildren, Colin started his working life in Hospitality as a Hotel General Manager. Colin entered the funeral profession purely by chance, one he never regrets. 
The hotel where Colin worked was sold. Colin reluctantly at first found a job as a Chauffeur/Bearer and Private Ambulance Operative, progressing in his new career as a funeral arranger then becoming a trainee funeral director then studied for the Diploma in Funeral Directing Dip FD.
Colin has been a duty manager for out of hours HM Coroner calls, attending incidents which gained him experience working in very tragic circumstances.
Colin & Suzanne as Colin Fisher Funeral Directors opened a funeral home that offered a good affordable personal service. Their belief is that bereaved families should meet and get to know the funeral director before the day of the funeral.
They opened a funeral home in St Pauls Cray, Orpington in January 2011 which has become well known and trusted by the local community.
Colin and his family have the same feelings about how people should receive a funeral service, being able to offer an even better service. 
Colin Fisher Independent Family Funeral Service prides itself on offering a compassionate, professional and caring service 24 hours a day.
Their promise to you is; you will receive a personal caring service, be treated with dignity and respect at all times. Your loved one will be treated with the utmost respect and given the best care possible.
They can be contacted 24 hours a day and when entering the funeral home you will be greeted by either Colin, Wife Suzanne, or a member of the family. All of whom will make you welcome and comfortable.
Special requests
Never be afraid to ask for something if it is important to you.
Each Funeral Service is unique. Everyone in life is unique
Colin, Suzanne and their family always offer families a source of comfort in times of need, whether it is in preparation for a bereavement, at the funeral or afterwards. Practical and personal matters are attended to with the utmost care and attention.
The fact that we are truly family owned & independent means we can offer more choice making our clients aware of exactly what is available.
At times of need they are there for help and support. People sometimes feel obliged to remain composed in public, but we would like them to know that they can talk openly and in confidence with us about their bereavement and express their feelings and wishes in a comfortable, private and emphatic environment.
At a distressing time, we take great pride in ensuring that people are happy with the funeral arrangements and have the peace of mind that every detail is taken care of.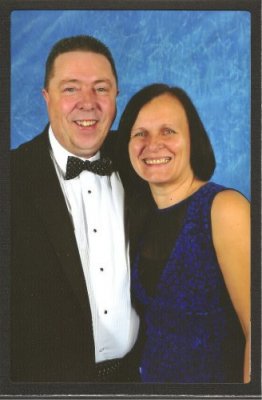 Correspondence address 109 Cotmandene Crescent, St Pauls Cray, Orpington, Kent, BR5 2RB