Bridgwater, Wallace Stuart Lady Funeral Directors, Somerset
The loss of a loved one is something that we all unfortunately experience throughout our lives.
At Wallace Stuart Lady Funeral Directors we offer a service providing all aspects of funeral care andarrangements beginning from the moment you contact us. We will be able to guide you through the nextsteps and help you with as much, or as little of the arrangements as you require and are available toyou and your family 24 hours a day to try and ease the burden that you may be feeling.
We appreciate that no two families are the same and we will tailor our services to meet your individualneeds, whilst ensuring that you are fully involved in making the funeral of your loved one a special andpersonal occasion.
We pride ourselves on the service we provide. Our aim is to carry out your requests with the utmostdignity and attention to detail. Our premises and facilities are second to none, while remaining honestlypriced and available 24 hours a day, 365 days a year. As lady directors our care and empathy for ourfamilies comes naturally and we are here for you every step of the way.
We arrange funerals that reflect and incorporate the wishes of the individual, family and friends. We canadvise on cremations and burials, choice of coffins and flower arrangements. Whatever you choose wecan help you arrange it all, even a suitable venue for a gathering afterwards with any catering needsthat might be required.
Sarah and Lel are the only funeral directors in Somerset to be highly recommended by The Good Funeral Guide 2013, 2014 and 2015. In 2013 they were shortlisted for a national good funeral award and in 2014 they were proud to win the coveted title of "Most Promising New Funeral Directors 2014/15" awarded by The Good Funeral Guide.
We are Golden Leaves approved agents but we are the only FD's in Somerset to also offer non-financial "End of Life" Plans. Our funeral prices start from £1,200 (Inclusive).
Call Sarah or Lel on 01278 664400 or pop in for a chat and a cup of tea.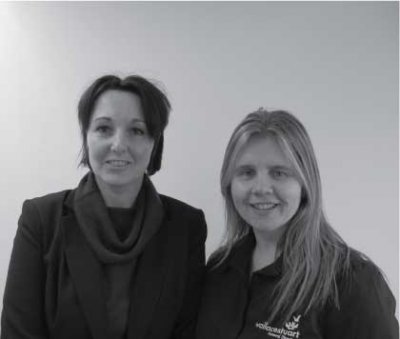 Contact Sarah Stuart & Lel Wallace

Site Address 73 Fore Street

Telephone 01278 664400 / 07783 530280 / 07505 475762