Totnes, Heart & Soul Funerals, Devon
Heart & Soul Funerals, part of Green Fuse, is an award winning family run funeral directing company with a big heart. You want a funeral to be moving and memorable, and something to cherish. A good funeral, whether a burial or at the crematorium, weaves together the strands of a life to reveal the colourful and rich tapestry that is each person. It honours the person who has died, comforts those who feel bereaved and helps the process of grieving. Everyone is different, and every funeral should be different. You can make it however you want it to be.
We give you all the information and support you need to say farewell in your own way. Whether you want us to take on all the tasks for you, or just need a light, guiding hand to assist you, we are here to help. We will give advice and help for 'home funerals'. We do this work because we are passionate about funerals moving with the times, being as you want them to be, family led, contemporary and beautiful.
We will work with you collaboratively to create a richly unique ceremony. We never do more than one funeral in a day. We'll offer you all the choices there are out there and encourage your participation. We'll give you as much time as you need, offer information, approachability and clear pricing. We'll visit you at home, and offer the same sex person to lay out and dress the person who has died.
We are highly trained for what we do, in terms of funeral directing, celebrancy and bereavement. We listen carefully to what you want, give guidance where you want it and then make sure the funeral is as close to how you imagined it to be as is possible.
Come and meet us at our High Street funeral centre, where you are welcome to pop in for a chat and information or on our website. Heart & Soul Funerals is proud to be recommended in Best Funeral Directors in the Good Funeral Guide, a full member of SAIF and a founder member of the Association of Green Funeral Directors.
Photo – The Heart & Soul Funerals ceremony hall by the River Dart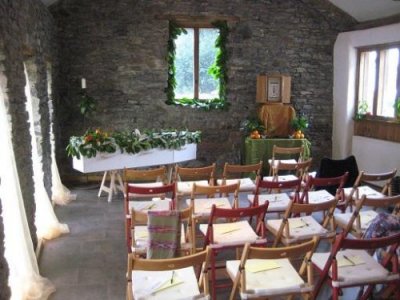 Contact Simon Smith and Jane Morrell

Site Address 7 High Street