Llandudno, Tom Owen and Son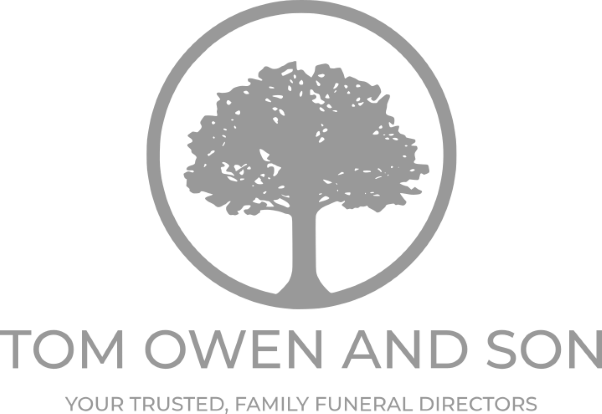 We are a small, independent family-run funeral director. We were established in 1930 and have remained independent and family run for four generations.
We want to empower people to create funerals that are meaningful, reflect the person who has died and support the bereaved. We believe that understanding what is important to you first and foremost, and then allowing you to develop your ideas by being informed of the choices that are available to you is key. We allow you time to consider the options and will never make you feel pressured to make decisions quickly. We always say, decisions can be changed later down the line or take your time to think about it. Additionally, we encourage our families to be as involved as they want to be and to work on the aspects of a funeral that they value the most.
We provide a service that is open, flexible and transparent. We empower people to be involved in choosing what is right for them. We don't have standardised packages and we say 'there are no rules'. We talk through what is possible and allow people to make decisions. We are approachable, friendly and most importantly, professional.
The services that we offer include:
-bespoke funerals including woodland burials
-simple funerals
-direct cremation
-funerals for babies/children
-funeral service or memorial service at our premises
-repatriation (UK and International)
-pre-paid funeral plans
-headstone and memorials
Site Address 11 Bodhyfryd