Llanelli, G. E. O'Driscoll & Daughters, Independent Funeral Directors, Carmarthenshire
G. E. O'Driscoll & Daughters, Independent Funeral Directors was established in 2013 however Gemma has a strong presence within the funeral industry with over 15 year's experience.
Gemma
Is an Independent Funeral Directors College Tutor and Assessor,
Inspector of Funeral Directors for SAIF (the Independent Funeral Directors Trade Association)
A member of the SAIF Executive and the current Vice President
We predominantly serve Llanelli and surrounding areas but will gladly travel further afield.
As a small independent family-run business, we can completely tailor-make funerals to suit the wishes of the families we serve. We offer personal attention and support. From the first contact, through to the funeral and afterwards, our clients have the peace of mind of speaking to and seeing the same Funeral Director and staff.
Arrangements can be made at your home at your convenience, or you are welcome to make arrangements at the office at 62 Iscoed Road, view the full range of services on offer, or simply pop in for a chat and cup of tea.
We are able to offer the simplest of funerals to the most intricate; from traditional funerals to something a bit different; from horse-drawn and motorcycle & sidecar to Dove release and Bamboo coffin, the list is endless…
We consider ourselves to be modern funeral directors. We believe in the traditional values of care and personal service, but believe that modern families appreciate transparency, honesty and for each and every funeral to be personal.
We consider our role to be facilitators of the funeral that you and your loved ones want. It is not our policy to impose pressure or urgency on you or your family at the most difficult of times. We believe that it is important that a funeral reflects the personality of the deceased, and for a funeral to give the family a chance to say goodbye in the way that is right for them. Doing that can take a lot of time and thought, we are here to help you to achieve that, not to rush through the arrangements.
However when someone dies it can come as a great shock, even if the death was expected. And so we are here to help and advise 24 hours a day, 365 days a year.
As members of SAIF we operate under a strict Code of Practice and to the highest standards.
Most importantly we believe in our mission statement "Because Family is Everything" and while your loved one is in our care, they will be treated as we would like our family members to be treated, and you at all times will be given the time, care and compassion that we would like to receive on the passing of our own family.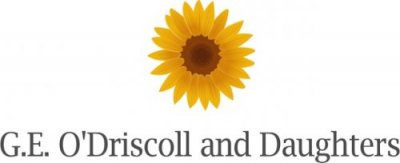 Correspondence address 62 Iscoed Road, Hendy, Llanelli, SA4 0UP