Bromsgrove, James Giles & Sons Ltd, Worcs
Funeral Experts
James Giles & Sons Ltd was established by the original James Giles almost 100 years ago, in 1916.  
Since our very first day in the town, James Giles & Sons Ltd has built up and maintained a fine tradition of care, respect and understanding that has become the hallmark of our well established service.   
Flexibility of Choice
As an Independent Funeral Director, James Giles & Sons Ltd is able to offer every aspect of a funeral service tailor-made to families' requirements.  We are based in Bromsgrove and will travel to wherever our expertise is needed, offering our expertise for all types of services for all faiths as well as helping you to plan non-religious funerals. We provide a range of transportation in addition to motor and traditional horse drawn hearses. We can also provide motorbikes and canal barges, and even have access to a VW campervan style hearse, so you are truly able to choose the funeral that your loved one would have wanted.
The company can also provide Golden Charter Pre-Arranged Funeral Plans which remove from loved ones the burden of high funeral costs and the worry of deciding on various aspects of the funeral service at a time of bereavement and high emotion.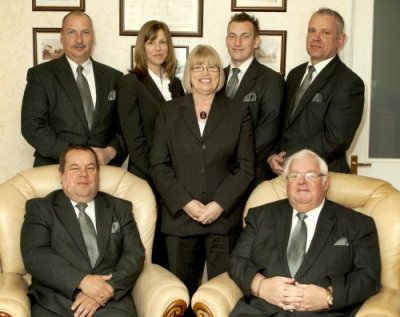 Correspondence address 24 Stourbridge Road, Bromsgrove, Worcs, B61 0AE