Humber Woodland of Remembrance, Leominster, Herefordshire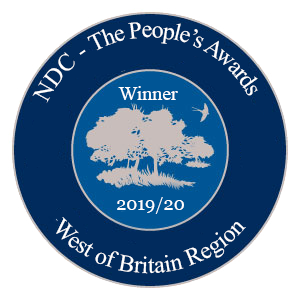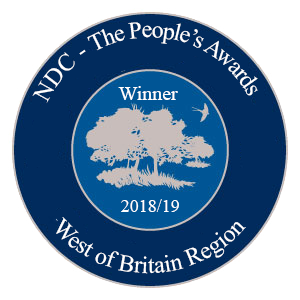 Regional Winner
in
The People's Awards for the best Natural Burial Ground in the UK 2018 and 2019
Humber Woodland of Remembrance is set in open countryside, four miles east of Leominster. The beautiful new woodland provides a peaceful setting, where families may choose the plot where their loved one will be buried. Additional native trees or wild flowers are being planted on the graves, as burials take place. Many families have organised the funeral of their loved one at the graveside, surrounded by lovely views and birdsong. The possibility now also exists for funerals and wakes to take place at The Hop Kiln at Risbury Court, just a mile down the road from Humber Woodland, where we hope families will feel they can celebrate the life of their loved one in private, in a relaxed and personal way.
If you have feedback on this site please complete our Feedback form
Site Address Risbury Court

Families can help to dig the grave

Families can backfill the grave

Memorials Trees, Memorial Stone, Timber Plaques

No appointment necessary to visit burial ground

Visiting opening hours 8.30 - Dusk

On site facilities Car Park

You may choose whichever funeral director you wish

Friends and family can undertake all or part of the funeral service themselves

Completely natural, biodegradable coffin materials

The future of the site, its maintenance and management
A trust will be set up and unless sold to a suitable candidate, younger family members will eventually take over the manegement of the site.