The Natural Death Centre is dedicated to informing and educating the public about all aspects of dying and death.
It also needs funding!
If you are planning an event to do with dying, death and bereavement and would consider collecting money to support the work of The Natural Death Centre at it, please do get in touch. We would be immensely grateful, and would also help publicise your event on this page of our website.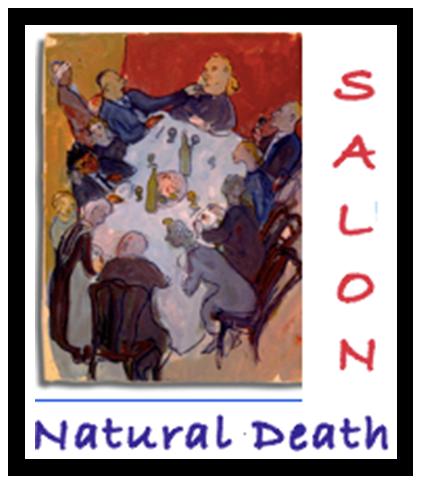 Death Cafes
What is a Death Cafe?
At a Death Cafe people, often strangers, gather to eat cake, drink tea and discuss death. 

Our objective is 'to increase awareness of death with a view to helping people make the most of their (finite) lives'. 
A Death Cafe is a group directed discussion of death with no agenda, objectives or themes. It is a discussion group rather than a grief support or counselling session. 
Death Cafes are always offered: 
- On a not for profit basis 
- In an accessible, respectful and confidential space 
- With no intention of leading people to any conclusion, product or course of action 
- Alongside refreshing drinks and nourishing food – and cake! 
On-going:
Events Listings are also held at:
The Centre for Death and Society (CDAS)
Wednesday morning for six weeks 10.30am-1.30pm.
12th September to 17th October 2018
See Spray Gallery, 
153-154 Queens Road, Hastings, TN34 1RN
If you can't make the September dates, Coffin Club will be running again in the spring from 27th February to 3rd April. Get in touch to book your place.
Going Green at Brookwood Cemetery - Sunday 9th September 2018
Second National Convention for Celebrants - Thursday 27th September 2018
The National Celebrant Awards - Thursday 27th September 2018