More to Death is the official magazine for The Natural Death Centre and is full of interesting and thought provoking articles.
Click on the images below to view or download the issues.
or 
Visit the More to Death website where you can read invidual articles and subscribe to the magazine: www.moretodeath.co.uk
If you would like to link to the magazine from your own website or blog please contact us and we can supply you with various images/banners for your site.
The latest issue of More to Death: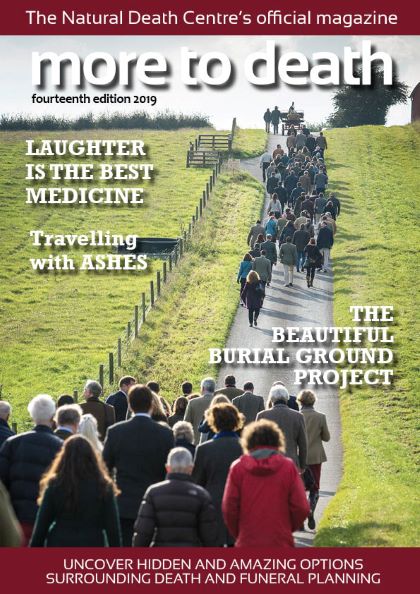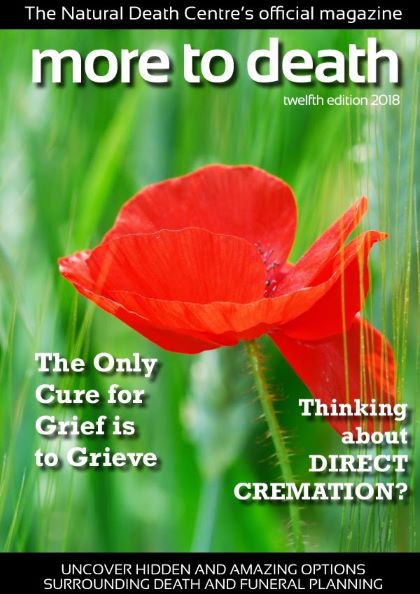 Click here to read issue 13 of More to Death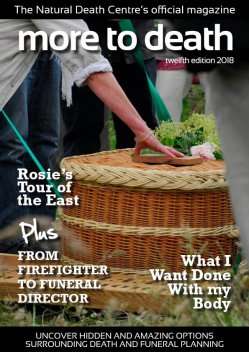 Click here to read issue 12 of More to Death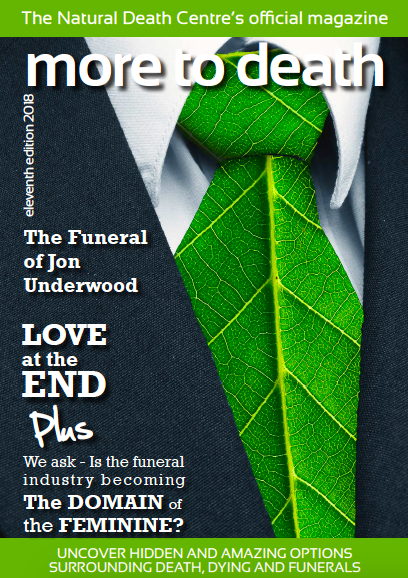 Click here to read Issue 11 of More to Death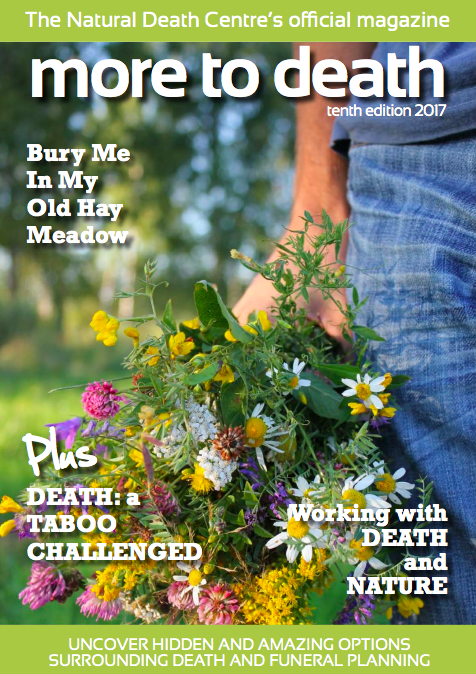 Click here to read Issue 10 of More to Death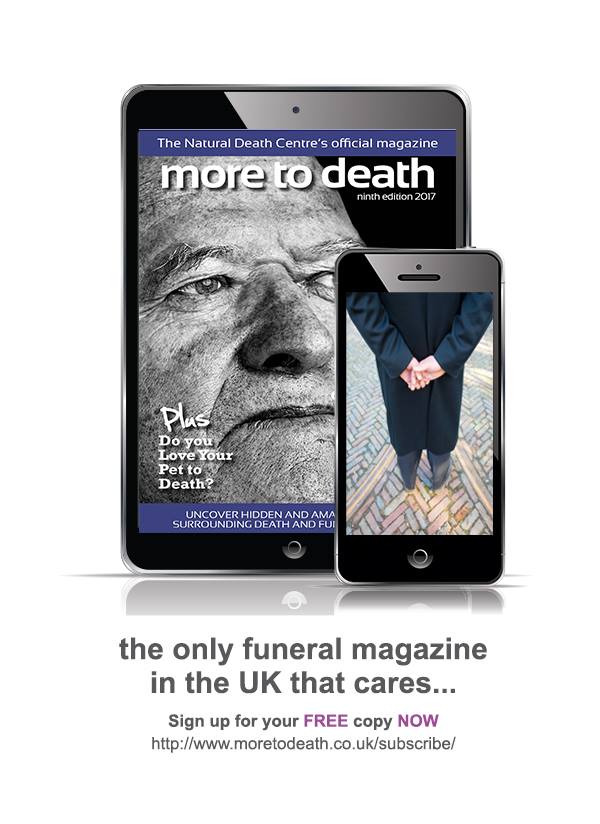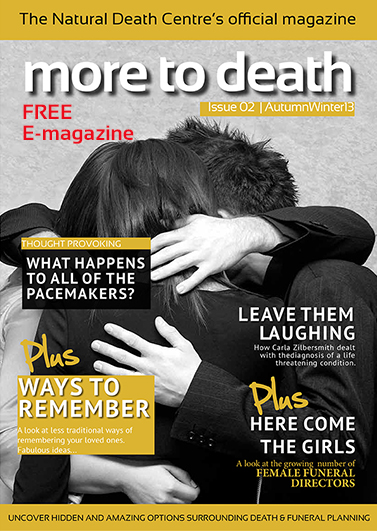 Click here to read More to Death issue 2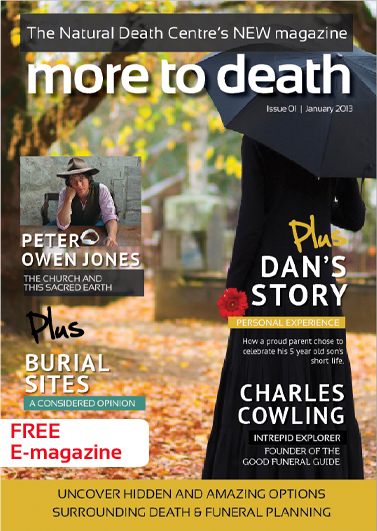 Click here to read more to death issue 1