June 13 2012 - Dying to Ask
DYING TO ASK?
All you ever wanted to know about death and funerals but were too afraid to ask - a new and updated edition of The Natural Death Handbook is now available.
Offering a comprehensive and myth-busting guide to the taboo-shrouded world of funerals, the handbook is packed with practical help and advice.
The three-part boxed book set covers everything from care of the dying through to funeral costs and DIY funerals. It includes a directory of natural burial grounds and 'progressive' funeral directors, as well as a collection of essays on death.
Published by The Natural Death Centre charity, in partnership with Strange Attractor Press, the handbook aims to provide ordinary people with the information they need in order to prepare for the death of a loved one - or indeed themselves.
"It's all about choice," explained Natural Death Centre Manager Rosie Inman-Cook.
"We want to demystify the world of funerals and encourage families to have the kind of farewell ceremony they really want. One size doesn't fit all and we hope this new handbook will inspire families to consider all their options - just as they would when planning any other significant occasion.
"We get calls every day from people who've been given misleading information or poor advice and as consumer champions we believe it's important to lift the veil of secrecy surrounding this taboo topic.
"For instance, people have been told that: embalming is mandatory if they want to view the body; a hearse has to be used to transport a body; cremation is the only option following death from an aggressive form of cancer; crematoriums will only deal with funeral directors. It's all rubbish."
Available exclusively from The Natural Death Centre (www.naturaldeath.org.uk), the 5thedition of The Natural Death Handbook costs £24. It will be officially launched on Wednesday 4 July 2012.
ENDS
For further information, interviews or to request a review copy please contact us on 01962 712690 / 07719 702195 or contact@naturaldeath.org.uk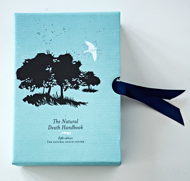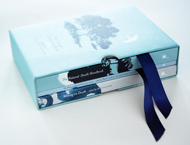 New and updated: The Natural Death Handbook.
Note to Editors
The Natural Death Centre charity was established 21 years ago and is widely recognised as the voice of the natural death movement. Via its helpline, the Natural Death Centre offers free and impartial advice on all aspects of dying, bereavement and consumer rights. It also runs the Association of Natural Burial Grounds.www.naturaldeath.org.uk