Established 28 years ago in 1991, The Natural Death Centre is a social, entrepreneurial, educational charity that gives free, impartial advice on all aspects of dying, bereavement and consumer rights.
We give support on family-organised and environmentally friendly funerals, and we run the Association of Natural Burial Grounds. Although green in outlook, we promote choice and education in all aspects of funerals.
The Natural Death Centre and the Association of Natural Burial Grounds are both managed by Rosie Inman-Cook, supported by the board of trustees who all work within a variety of professions concerned with death or dying.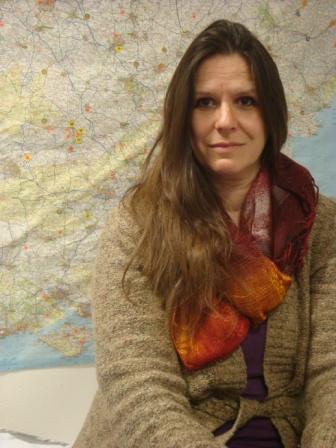 Rosie in the office with our maps showing the 270+ natural burial grounds in the UK.
Many people call our helpline to find their nearest NBG - this visual display is the quickest way we have found to do this. The sites are all listed on our Natural Burial Ground Directory List here. We strongly recommend you do your own research on sites that are not members of the Association of Natural Burial Grounds, as we do not receive public feedback on them and they have not signed up to our Code of Conduct.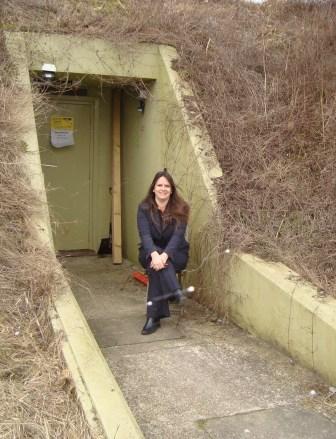 Rosie outside the bunker entrance Feb 2010,
Formerly based in London, the charity moved its headquarters to a former bunker in Twyford, Winchester a few years ago.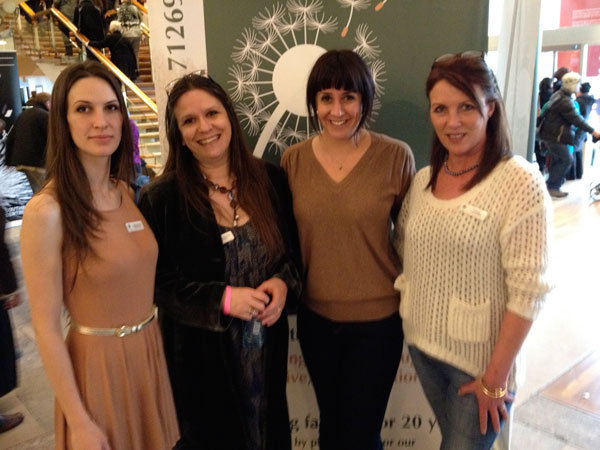 Lara, Rosie and Fran(former trustee) at The South Bank with Lucy Siegle, journalist for The Observer, and regular investigative journalist for BBC's 'The One Show' at the South Bank. Lucy is one of the Charity's three patrons,  inaugurated at the launch of the fifth edition of Natural Death Handbook in London in July 2012.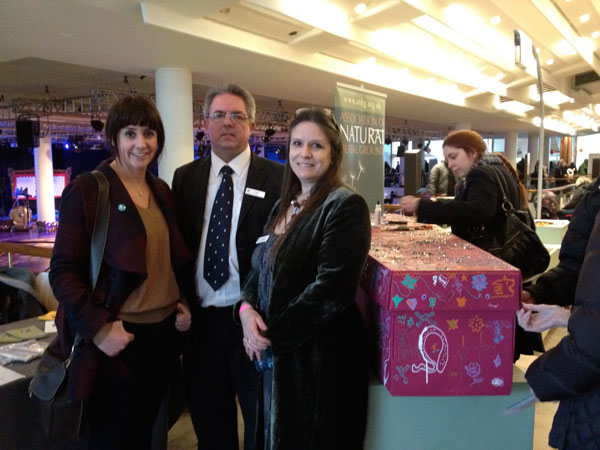 Lucy Siegle, Richard Putt (trustee) & Rosie chatting by the coffin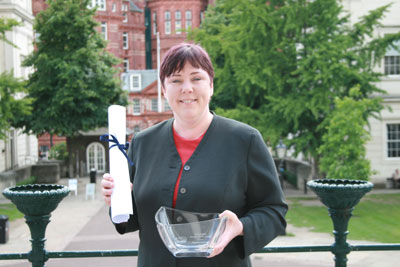 Susan Morris (trustee) winning the Welch Allyn UK Pioneers of Care Award 2012 for her trailblazing voluntary work within the Natural Death movement over twenty years as part of the NDC in educating the public about dying and funerals.